COSY East Hampshire is a council-led scheme set up to help reduce fuel poverty. Householders can make their homes warmer and more energy efficient whilst saving money.
Support may be available for homeowners depending on eligibility. The schemes that the Council manages or is aware of are:
The COSY team at East Hampshire District Council has been recognised for its work to alleviate fuel poverty across the district.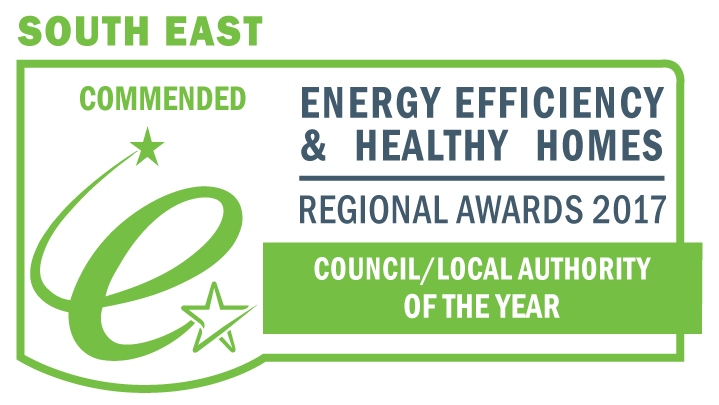 The council was awarded 'Council of the Year' at the coveted South East Energy Efficiency & Healthy Homes Regional Awards 2017.
Green Homes Grant – government grants for home energy efficiency improvements
The UK government has opened a 'green homes grant' scheme to help cover the cost of making energy efficient improvements to your home. Vouchers will be provided worth up to £5,000 or £10,000.
You may be eligible if you live in England and:
own your own home (including long-leaseholders and shared ownership)
own your own park home on a residential site (including Gypsy and Traveller sites)
you're a residential landlord in the private or social rented sector (including local authorities and housing associations)
you cannot get the Green Homes Grant for newly built homes which have not been previously occupied.
Check if you're eligible for the low income support scheme.
The voucher must be redeemed and home improvements must be completed by 31 March 2021.
Warmer Homes funding
Warmer Homes has funding for energy efficiency improvements for your home; including low-carbon heating and wall insulation. If your household income £30K or less, and your house has a poor rated EPC (E, F or G) you qualify for free support.
Find out more by visiting the Warmer Homes website or call the freephone number 0800 038 5737 to speak to someone.
The council is not managing the vouchers directly but is helping to promote the scheme to the residents in East Hampshire.
Solar Together scheme
Solar Together is a unique group-buying scheme for solar photovoltaic (PV) panels and battery storage. This scheme will make solar PV and batteries more accessible and more affordable for a great number of people.
All residents living in East Hampshire who own their own house (or have permission from the landlord to install a solar PV system) can register for the Solar Together group-buying scheme.