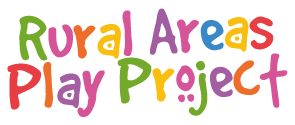 The Rural Areas Play Project (RAPP) began in 2006 thanks to a big lottery grant and investment from Hampshire County Council.
RAPP was created by EHDC's former Childcare Development Worker, Alison Hemmings. There is a swathe of East Hampshire where there is no sustainable play or childcare facilities during the school holidays. This is still the case today especially in the more rural spots of the district.
In the ten years RAPP has been running it has won both national and regional awards for its work. The Partners in Excellence Award for Health & Wellbeing was first in 2007 right up to Play Champion 2015 status. The project aims to be as inclusive as possible for children of all ages & abilities.
RAPP has seen over 21,000 children & young people attend its sessions during the past decade. The core activities are for ages 4yrs+, children less than 8yrs must be accompanied by an adult at all times at the session. Over 8's can stay with us providing all details are left for emergency contacts.

Get Activ8d is EHDC's sport project for 7-14yr olds, it piggy backed on to RAPP's success in 2008 and has not looked back since. We try to use local clubs/coaches to encourage young people in to local clubs.
Where possible Get Activ8d tries to provide some sports that children may not have participated in before, for example fencing, climbing or wheelchair basketball. 
Regular activities we run are football, golf, dance, basketball & tennis. It is not always as easy to locate Get Activ8d activities across all areas of the district as activities such as climbing are static at Alton Sports Centre.